This website services organizations, companies, corporations, associations,
educational establishments, families and individuals.


| | | |
| --- | --- | --- |
| | The purpose of this website is to design, build, maintain and support websites for clients and existing customers. We offer services and resources that will assist you to build an awesome website, resolve common computer problems, increase your web presence,marketing and ecommerce strategies, educational enhancement, onlineresearch, as well as providing you with our products and expert services with a personal touch! | |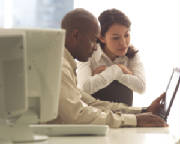 Gettwp Technologies
customize websites for your specific need. Gettwp Technologies have developed websites for special educational programs, alternative and enhancement learning, musicians, producers, churches, retail services and many more. Gettwp can build, host and maintain your website to meet the needs of your students, clients or customers. Your clients can have immediate access to online tutorials, custom documents, applications and special instructions. Online tutorials and learning is one of the fastest and effective ways to help assist your program or organization in the education of your customers and clients.
Helping You to Help Yourself!

The computer industry is rapidly changing and encompasses a wide range of products and services. Operating a business is not easy, but building an effective website can make a huge difference in responsiveness and customer satisfaction.

We hope you'll find the information you need on this site to make an informed buying decision. We look forward to working with you.

Please join our mailing list by submitting your email. We offer free tech advice for emailing list customers